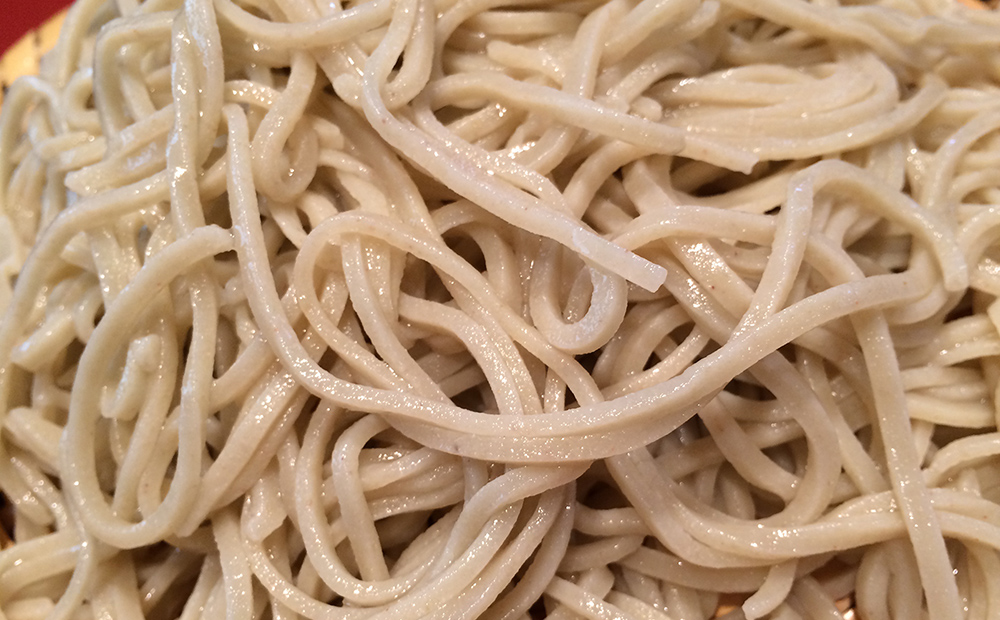 Soba Noodles
Warm soup for winter,
cold soba for summer we recommended.
The secret soba soup is blended with 3different types of dried bonito and the flesh water in Hakone. That's mixed with noodles very well, brought out the flavor of the other.
*If you are allergic to yam or wheat, please don't take it.
Specialty popular dish!
Tororo Soba

Freshly fried and crispy!
Tempura Soba

Popular among women!
Yamatake Soba

Food from a mountain!
Sansai Soba
Zaru Soba(Cold soba noodles with dipping sauce)

940yen

Tororo Soba(Soba with grated yam)

1,350yen

Ten Zaru(Cold soba served with a dipping sauce and Tempura)

2,000yen

Curry NANBAN(Soba in a curry soup)

1,350yen

OKAME(Soba with various toppings)

1,300yen

ANKAKE(Soba in starchy soup)

1,300yen

Kashiwa NANBAN(Chicken soba noodles with green onions)

1,350yen

Tempura Soba(Soba with Tempura on top)

1,400yen

Tempura Soba(quality)

1,850yen

TAMAGO TOJI(Soba with cooked eggs on top)

1,300yen

Ten TOJI(Soba in a broth topped with slow cooked scrambled eggs)

1,550yen

Sansai Soba(Soba with edible wild plants)

1,350yen

Nameko Soba(Soba with small brown mushrooms and grated white radish)

1,350yen

Yamaimo Soba(Soba with Japanese yam)

1,350yen

Yamatake Soba(Soba with mushrooms)

1,450yen

Nabeyaki Udon(Wheat noodles served hot in a pan)

1,550yen
*All soba noodles, you can choose hot(Atatakai) or cold(Tsumetai) one.
*All prices include tax.
Rice Bowl Dishes
Secret No.1 menu
"Tendon"
Uonuma-grown rice(major rice production area in Japan) and crispy freshly fried Tempura, the Tendon has a perfect taste with the secret sauce. Please enjoy the enduring popularity one.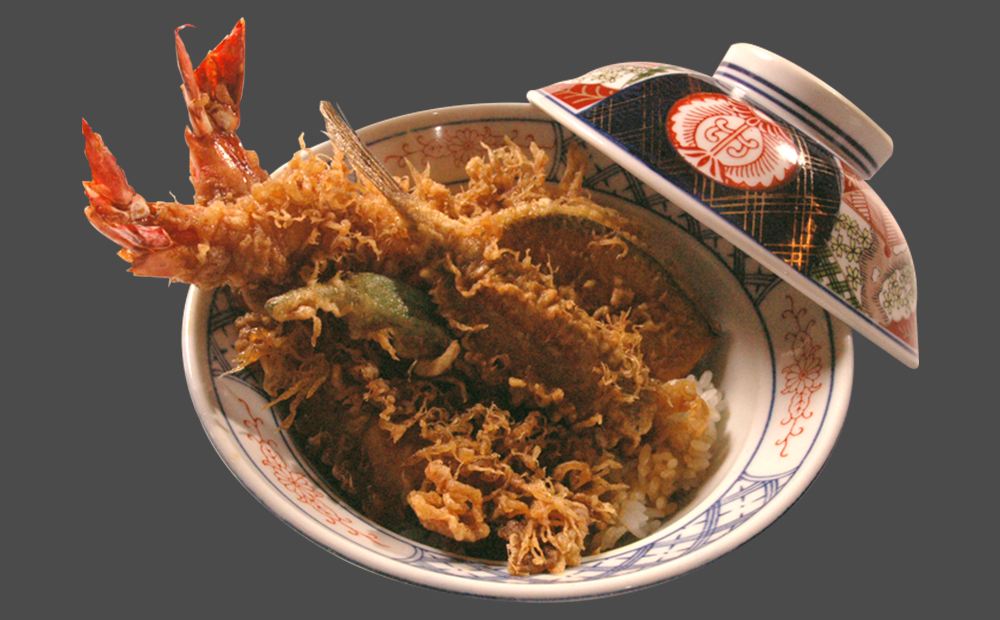 Tendon(Quality)(Deep-fried shrimp over a bowl of rice with special sauce)

2,100yen

Tendon(Ordinary)

1,550yen

Katsudon(Pork cutlet on rice)

1,350yen

Oyakodon(Bowl of rice topped with chicken and eggs)

1,350yen
*All prices include tax.